Club Fitting
Mizuno Fitting event
---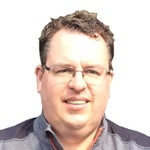 Nick Rogers
PGA Professional Falmouth Golf Club
Mizuno Fitting Event - Thursday 24th June from 11:30am
We are holding a Mizuno Fitting Event next Thursday, and we will have my Area Sales Manager & Fitting Guru, Simon on site to assist me. The event will take place on the 10th tee, so sadly this means that from 11.30am, Holes 9 & 10 will be shut until late afternoon, I am sorry to do this, but without a practice area on site at this time, I have chosen the quietest day of the week to hold the event.
We still have a spot or two available on the day, so if you are interested in trying out the current irons - ( MP20 or JPX921 models ) or even the brand new Wood range, which is the ST x or ST z, then please make contact with us to book your no commitment FREE OF CHARGE 45 minute fitting on 01326 311 262.
I would like to thank everyone for hopefully their understanding and this will be the last time that this will take place. By the time the next fitting event comes around, we will have the indoor fitting studio up and running.
So from late morning, the course will be played in the following order - Holes 1 to 8 and then 11 to 18.